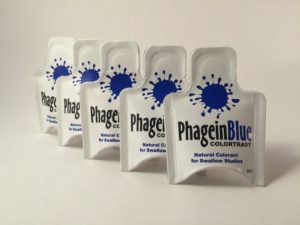 How to Order PhageinBlue
PhageinBlue is available in three order quantities/Item #s and pricing as follows (below pricing in effect January 1, 2023):
PB25 – 25 individual units for $65 USD
PB50 – 50 individual units for $125 USD
PB100 – individual units for $240 USD
*There is no sales tax outside of VT.
*Above pricing is for liquid form and does not include S/H charges.
Ordering/Payment Method:
Submit a Purchase Order by emailing it to sales@phageinblue.com (preferred) or faxing to 309-424-7088 – Be sure to include contact email used to confirm receipt of PO
Email your order to sales@phageinblue.com – Be sure to include the Ship To/Bill To addresses and contact information, item # and quantity, & AP Dept email address for invoices
If using a credit card, please fill out the credit card authorization form and either email sales@phageinblue.com or fax to 309.424.7088
For additional information or inquiries, please email us at sales@phageinblue.com.
We do not accept orders via phone, all POs and order requests must be in writing, either via email or fax.