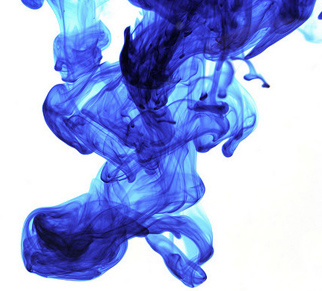 Product Information and Ingredients
PhageinBlue* currently uses the deep-red and purple pigments (anthocyanins) from black/purple carrot and red cabbage for the base colorant. We are currently working on a blue-shade, cabbage-only formulation as well as a powder form.
Ingredients:
Red Cabbage Juice Extract*
Black/Purple Carrot Juice Extract*
Vegetable Glycerin
Sterile Water
Calcium Carbonate
Vitamin C
*Juice extracts of black/purple carrot and red cabbage are exempt form certification and are recognized as safe as colorants in food by the FDA
Analysis:
Description: A liquid, natural blue customized color blend designed to color and function in liquid and semi-solid to solid food products. The natural color blend will disperse with conventional mixing to produce a dark blue color depending on the concentration of the color blend and the pH of the food product
Specifications:
Form: blue liquid
Flavor: none at usage level
Hue Acceptance Range:  5.5-7.5
Solubility: complete (water soluble)
Sensitivity to pH: HIGH — hue will change where pH is <6.0
Characterizing Principles: Anthocyanins
Microbiology:
Standard Plate Count:  < 100cfu/gram
Coliform Count: <10cfu/gram
Yeast & Mold: <10cfu/gram
Salmonella: Negative/10grams
Staphylococcus Aureus: Negative/10 grams
E. Coli: Negative/10 grams
*This color contrast is considered to be pathogen-free
Ingredient: No component of this natural color blend has been determined to be carcinogenic by the FDA or OSHA
Statement: Only Kosher ingredients will be used in the manufacturing of this product
Packaging: Packed in 1-dram (3cc), individual sterile units for one-time, one-patient use
Storage & Shelf-Life: Natural colorants should be stored out of direct sunlight in a dark, cool, dry area and in sealed containers as packaged. At room temperature, this product has a shelf life of 9 months. Refrigeration increases shelf life to 9-12  months.